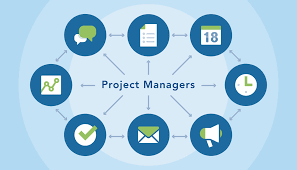 Are you a Project Manager by profession? Are you a SUCCESSFUL Project Manager? What it takes to be a Successful Project Manager? I will share few insights with you, which would help you evaluate yourself.
Being a good project manager requires a set of core skills to help you manage a project efficiently and effectively. The way you communicate and engage with people, as well as your ability to lead, plan, and solve problems, are integral to achieving the outcomes of your project.
Assess your current skills against the five dimensions of successful people project managers. These dimensions are:
Leadership
Communication
Dealing with uncertainty
Problem solving
Planning
There are quite a few tools available in the market that would evaluate your core skills through few activities. These activities will have a set of scenario-based questions/statements, you will have to respond to all the statements and at the end, you will identify the skills you are strong at and the skills that you need to work upon.
Let's consider by way of an example. Under the leadership dimension a statement might be you are usually comfortable functioning in a leadership position. Now, think about a recent scenario where you might have led a group or team of people and then using the five-point scale, select the one option that you most closely associate with.
Once you have entered all your responses, you will be provided with a graphic identifying areas of strength and areas that you would benefit from through further development.
Your result provides a representation of your current skills measured against these five dimensions. If you have a score of less than 75% in any of the areas, we have provided some information and feedback that should help you further develop these areas.
The activity is designed to help you learn a bit more about yourself and to assist with identifying the areas of focus in your ongoing development as a project manager.
I would highly recommend you take any of these assessments to identify your strengths and weaknesses and work upon the areas that needs a bit more focus. You might also realize Project Management is not your cup of tea! And you might have to focus on any specialized areas.
Try it out and realize your strengths!!